Jul 18 2014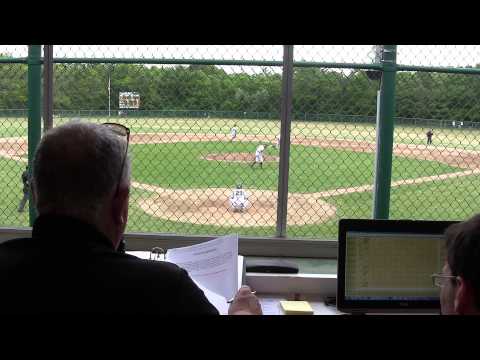 Nice job by Maryjo Wheatley on this video for the Barnstable Land Trust's efforts to save the land around Lowell Park, home field of the Cotuit Kettleers. I was happy to sit and talk with her but didn't expect, well, you'll see… Maryjo is an amazing videographer, she worked for WGBH, the legendary PBS operation in Boston, and was in communications at the Woods Hole Oceanographic Institute back in my Forbes days. She helped me get a story about the very earliest GPS digital charting technologies back in 1993. Her husband, Capt. Bob Boden is a distant cousin and long-time friend. The three of us sometimes catch the Kettleers together — but this has not been the most baseball-ish summer for me. Too much client work is keeping me locked to my desk, then add in house guests, bad weather….there's still time.
Anyway. back to the cause at the center of the video. The Barnstable Land Trust has until the end of the year to come up with the money to complete the purchase of the 19-acres of woodlands that surround Lowell Park to the north and the east. At risk is a key part of Cotuit's open space. For the team, what's at risk is a really nice "batter's eye" in terms of an uninterrupted backdrop behind the pitcher so the batters can pick up the ball hurling towards them at 90+ mph.
The BLT is conducting their annual fundraising, auction, to-do on Ropes Field this Sunday afternoon from 3:30 to 7 pm
One Response to "Keep Lowell Park Green"
#

Charlie

on 24 Jul 2014 at 7:04 pm

Wonderful video! I am a contributor to BLT, and I think I will again.
Leave a Reply